Chelsea defender David Luiz has said that he has been impressed with Maurizio Sarri's philosophy during the course of the current campaign. The Blues have endured a mixed season by their standards in the Premier League but they are still on course to make the top four, provided they win their remaining two games of the season.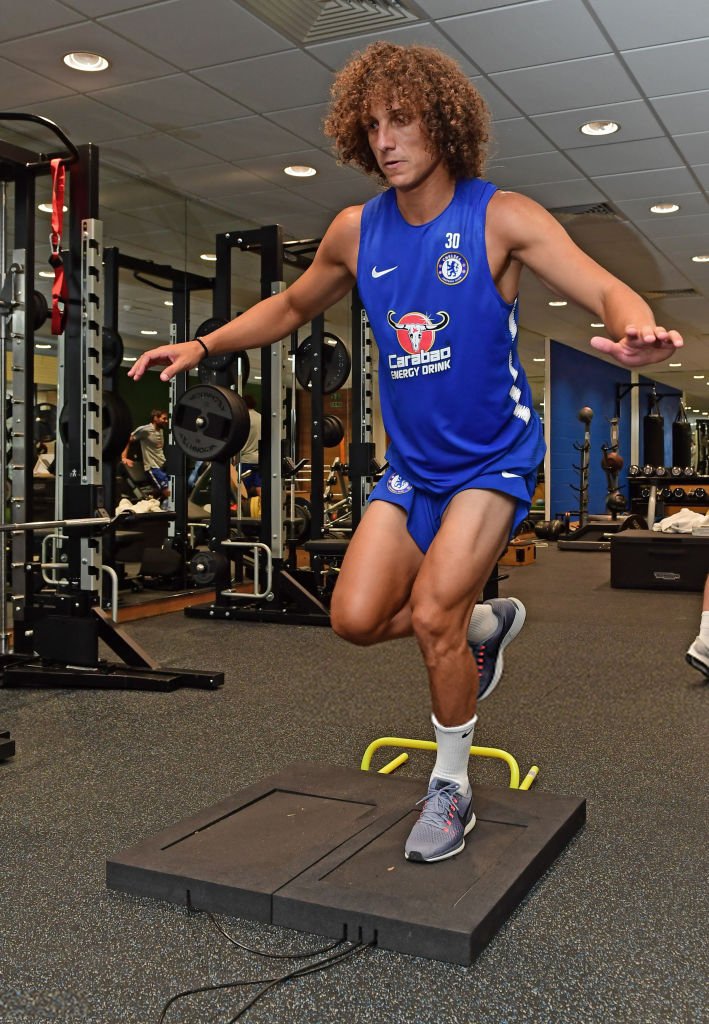 Speaking to Metro, Luiz said that he has been amazed with the tactical nous of Sarri, who has opted to play more possession of the ball. He added that some of the Blues players are still adapting to the new brand of football and it may take a bit longer before the club are completing in sync with the manager's demands.
He said: "It's a philosophy to have a lot of possession, create a lot of opportunities and he has tried to introduce that to us. I think he has already done amazing as in the past people were saying Chelsea don't control the game, Chelsea don't play with a lot of the ball, Chelsea just plays counter-attacks' everyone was criticising Chelsea. Now we control the games and sometimes they criticise us because we don't win the game with a lot of possession. I think his philosophy is amazing, it's trying to play football. This takes time and we are trying to improve as soon as possible."
Chelsea have been in-and-out of the Champions League places over the course of the season but they are currently placed fourth on the table. Nonetheless, they are just two points ahead of fifth-placed Arsenal and they need to secure victories during their final two matches against Watford and Leicester City to ensure qualification to the Champions League next term.
The west London giants can attain the same by winning the Europa League title, but that remains far off at the moment, considering they first need to overcome Eintracht Frankfurt at the last four of the competition. If they are successful, they could face either Valencia or Arsenal during the final in Baku.