Chelsea are nearing the completion of the signing of striker Romelu Lukaku from Italian Serie A giants Inter Milan and it has left a couple of their fans and former players excited. It was first seen as a rumor when it was first mentioned that Chelsea were interested in bringing back their former player but the rumor has grown into something more serious over the past few days. Chelsea have lacked a perfect goal-scoring striker under manager Thomas Tuchel despite signing Timo Werner from RB Leipzig last summer.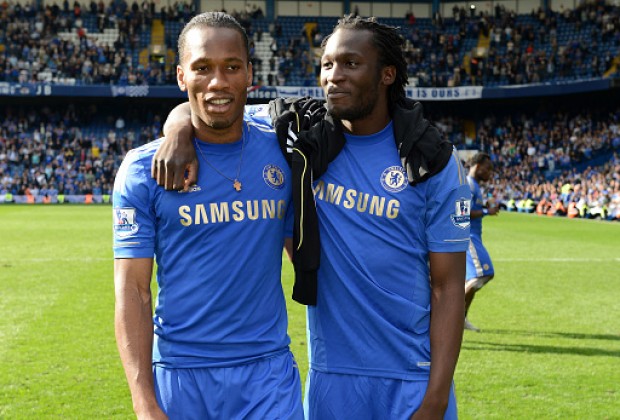 Werner was signed as a top striker signing to help solve the goal-scoring problems at Stamford Bridge but he had a difficult first campaign last season. He fell short in terms of the expectations placed on him by fans. However, he was the club's top assist provider in the Premier League last season. Chelsea did manage to win the UEFA Champions League title last season but they lacked some serious goal-scoring abilities and it's something they're now looking very serious to correct this summer.
The arrival of Lukaku is expected to help them get more goals this season and Tuchel has already revealed in the past that he needs a top striker at Stamford Bridge. Lukaku has already completed the first and major part of his medical tests in Italy and is expected to land in England in the next couple of hours where he would complete the rest of his tears before signing a new five-year contract that has already been agreed upon between both parties.
Chelsea legend Didier Drogba has now hailed the club for sealing the transfer and replied to their post on Twitter where they confirmed that they have reached an agreement with Inter for the transfer of Lukaku, saying that it is nice to see the striker return home.