Get ready for a seismic shift in the footballing landscape as Arsenal Football Club prepares to unleash a storm of excitement with the imminent signing of the enigmatic maestro, Kai Havertz. Brace yourselves, for the long-awaited climax of this extraordinary saga is about to reach its peak as Havertz, the exceptional German prodigy, undergoes an unforgettable medical examination over the weekend. Valued at an astounding £65 million, comprising an astonishing £60 million upfront fee and a daring £5 million in exhilarating add-ons, Arsenal's statement of intent reverberates throughout the world of football.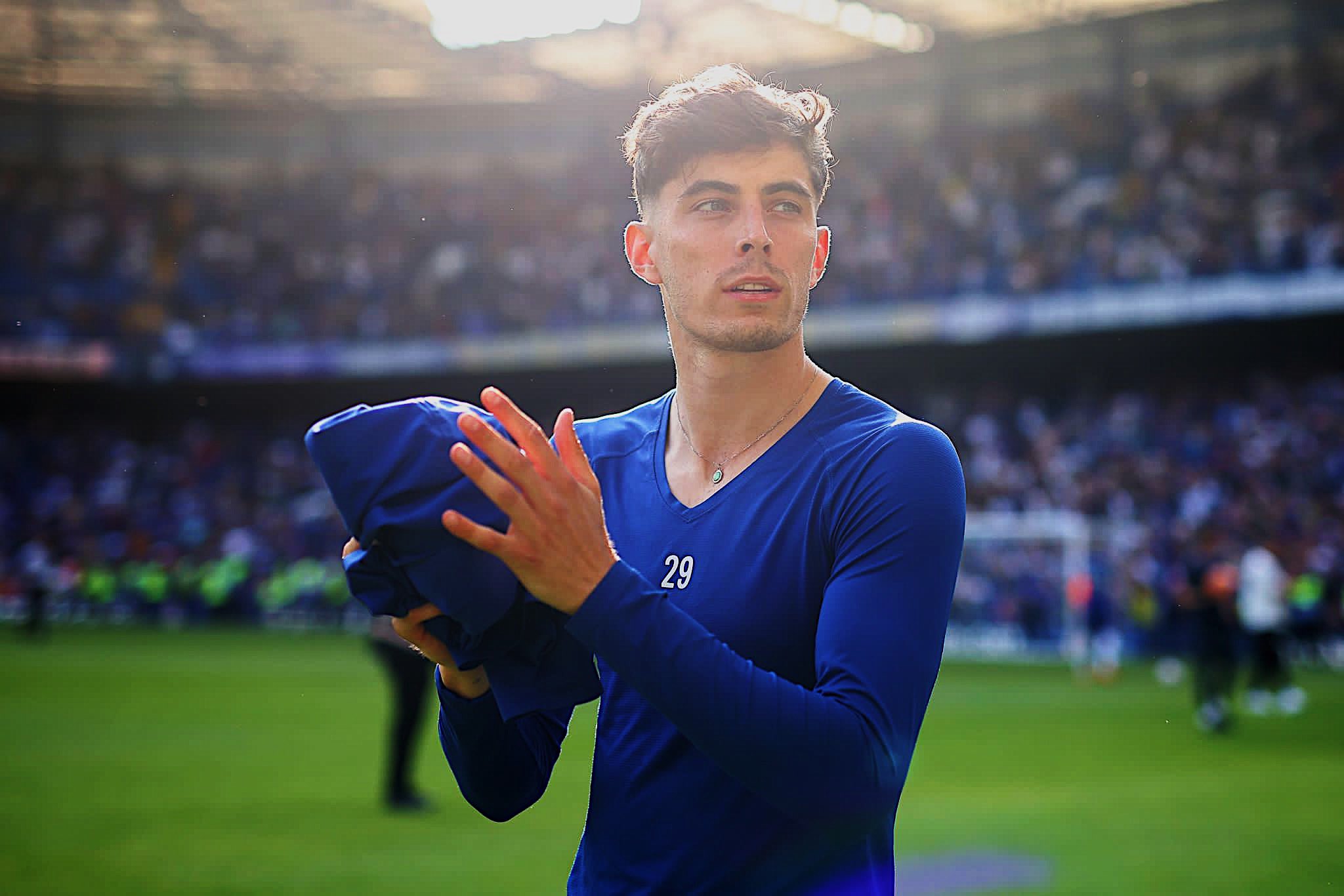 Once adorned in the royal blue of Chelsea, the mercurial playmaker made his way to Stamford Bridge from Bayer Leverkusen in 2020, hailed as a future legend. However, the path to glory proved treacherous as Havertz grappled with the weight of expectations, navigating the turbulent seas of inconsistency. Yet, Arsenal, a club renowned for unearthing hidden gems and nurturing them into luminous stars, stands ready to ignite Havertz's dormant brilliance.
Like a phoenix rising from the ashes, Havertz's arrival at the Emirates Stadium signifies a monumental turning point. The devoted Arsenal faithful are united in their belief that under the astute guidance of Mikel Arteta, this prodigious talent will reignite his spark, setting the Premier League ablaze with his unparalleled artistry. With aspirations reaching for the heavens, Arsenal aims to soar to the coveted top-four position, with Havertz's mesmerizing performances holding the key to unlocking the door to glory.
As the footballing world braces itself for this audacious transfer coup, an electrifying mixture of anticipation, surprise, and sheer wonder fills the air. The rhythm of Havertz's medical examination reverberates through the sacred halls of Arsenal, each heartbeat echoing the dreams of fans yearning for a renaissance. A symphony of hope and expectation, this remarkable signing exemplifies Arsenal's unwavering determination to reclaim their rightful place among the elite.
A vibrant tapestry of colors unfurls as Havertz's brushstrokes of brilliance merge with Arteta's tactical acumen. The Emirates Stadium transforms into a cauldron of pure ecstasy, poised to erupt with every flick, twist, and turn of Havertz's bewitching boots. The stage is set, the spotlight shines brightly, and a monumental shift awaits.
Prepare for the Havertz hysteria as Arsenal unveils their secret weapon. The Gunners stand at the precipice of a new era, where the name Havertz will be forever etched in the annals of club history. Arsenal's devoted supporters, a legion of dreamers and believers, revel in the kaleidoscope of possibilities, yearning for the symphony of triumph that awaits them.
In this kaleidoscope of emotions, the footballing world holds its collective breath. The time has come for Kai Havertz to don the iconic red and white jersey, unleashing his otherworldly talents upon the Premier League. Arsenal has secured their talisman, and the world watches, captivated by the imminent fireworks that will illuminate the pitch.
The mesmerizing maestro has arrived. Let the Havertz era at Arsenal commence.