Antonio Conte has taken a parting shot at midfielder Oscar, who has secured a move to Chinese football, by saying that the midfielder has lost a fantastic opportunity to play in the Premier League.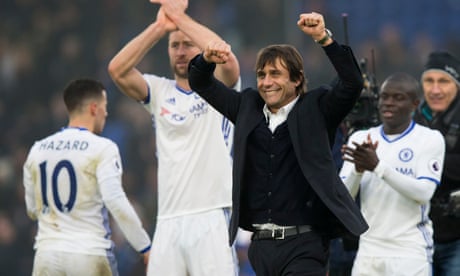 Regarded as the best league in the world, the Premier League is one of the home pitch for some of the greatest players in the world like Paul Pogba and Eden Hazard. However, Oscar has chosen to follow the riches on offer, as he has moved to an unknown league where he will be earning £ 20 million per year. Oscar has become the best paid player in the world following this move.
Chelsea will be receiving £ 60 million, which can be invested on new players like James Rodriguez even in the January transfer window, for the player who was signed for just £ 25 million for years ago. Even though they have made an extremely healthy profit on the player, it seems that manager Antonio Conte is sad to lose a player just entering into the prime of his career.
Many players have chosen money over prestige in the past and Oscar is not in the latest. Conte also went on to say that the Chinese super league has the ability to become a major threat for the English leagues if it continues to spend on the same scale.
"The Chinese market is a danger for all – for all the teams in the world not just Chelsea. I think we must concentrate on our work. We must not think that in China there is a lot of money and they can take the players.I think that this league is fantastic and to play in this league is a great opportunity," said Conte. Oscar has been unable to get much first-team appearance at Chelsea this season largely due to the presence of N'GoloKante.