Antonio Conte and his squad have recently had a very busy week which saw Chelsea facing off with West Bromwich Albion and claiming a very dominant 4-0 triumph and 4 days later having to make a 2,500 miles trip over to Azerbaijan in order to face off with FK Qarabag for a UEFA Champions League qualifying match.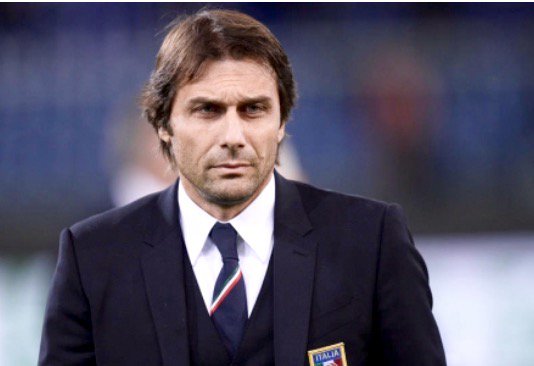 3 days after making this trip and Antonio Conte as well as his team had to make another return trip in order to play with Liverpool, before another hectic spell against Atletico and Manchester City.
All of this occurred in the time-lapse of 14 days and the Italian manager of Chelsea is not happy about these fixtures being played in such a close distance from each other and during the actual flight home from the Qarabag match, there was another incident that also affected the mentality and physical condition of Conte and his players.
During the return trip back to England, specifically in London, it's believed that the plane was not able to land in it's first attempt due to the high winds at 3am which forced the pilot on having to make a few workarounds and land it in the 2nd attempt. Having the games coming so thick and fast doesn't really give the Blues manager much chance to look ahead to their next fixture.
"It was a problem to land because there was a lot of wind. We tried the first time but it wasn't possible, then the captain tried again. In these circumstances you feel a bit afraid, a bit scared. But the captain was very good. However, I think that to get your house at 6am is not simple to rest and recover. Only one day to prepare for the game. I think this is not right, I have to be honest''
"At this moment, England needs to try to understand this issue and change something. For a lot of time, there isn't an English team playing a final in the Champions League. Why? The teams are very strong, and every team has the possibility to go through to the path to the Champions League final" Chelsea's Antonio Conte said.
Conte is certain that these issues of having so many matches being played in such a short time-lapse from each other is something that really affects the physical and even mental conditions of players in England which is hampering their chances of performing at an optimal level in Europe and even in the international scene with the FIFA World Cup.
With Hazard in such sparkling form of late, Chelsea have finally started to play with the fluency and penetration that took them to the title last season, though it may already be a little too late given that Manchester City are currently tearing up the record book with an astonishing points tally so soon into the season.