Chelsea boss Antonio Conte is determined to start the new season on a high in order to avoid a repeat of the 2015/16 campaign where the Blues slumped to a lowly 10th in the league standings.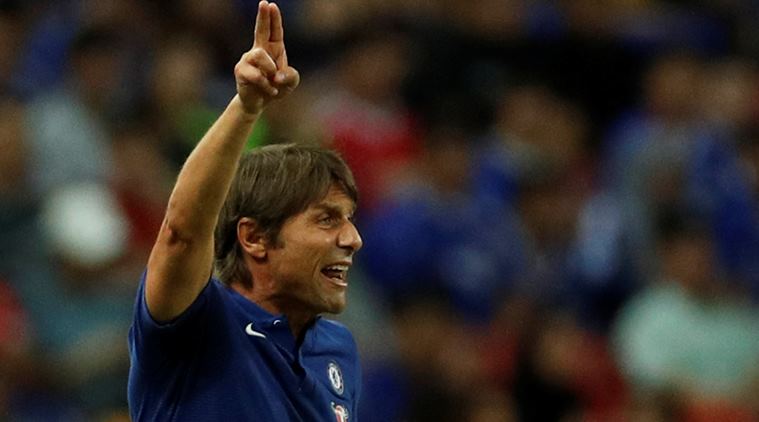 The Blues had been crowned champions during the 2014/15 season, and none would have predicted what would happen next as the Blues lingered near the drop zone when Jose Mourinho was axed in December 2015.
Conte took the Blues to the Premier League title during his maiden season in English management last term, but he is expecting a tougher challenge next year with the Champions League adding the extra pressure of games. The former Juventus boss cited that he would like to avoid a similar season to that of Mourinho's in 2015/16 whilst he will also try to keep his managerial position unlike Mourinho and Claudio Ranieri, who were sacked within months of their respective league triumphs for Chelsea and Leicester City respectively.
"We know the difficulty of the next season and for sure we want to avoid the Mourinho season with Chelsea.
Personally, I want to try to avoid the last two seasons. Because two coaches were sacked, from Chelsea and then from Leicester after they won the league. For sure I want to avoid that. And we are working very well. I hope to find the best solution in the future. We have a lot of young players and then if it's necessary we have to try to improve these players." he is quoted by Sky Sports News.
Chelsea started their first pre-season friendly outdoors in fine fashion with a comfortable 3-0 win over arch-rivals Arsenal, but their defence has since fallen apart with a 3-2 defeat to Bayern Munich followed by another 2-1 loss to Inter Milan. The Blues take on the Gunners in the Community Shield next weekend, and Conte will hope to have his defence organised as they are likely to face a much stronger side that they faced in Beijing earlier this month.