Willian wants to finish his football career at a high level says his agent Kia Joorabchian. His future plans at Chelsea has not yet been confirmed and there have been discussions between the club and him. He joined Chelsea in 2013 from Anzhi Makhachkala for £30 million.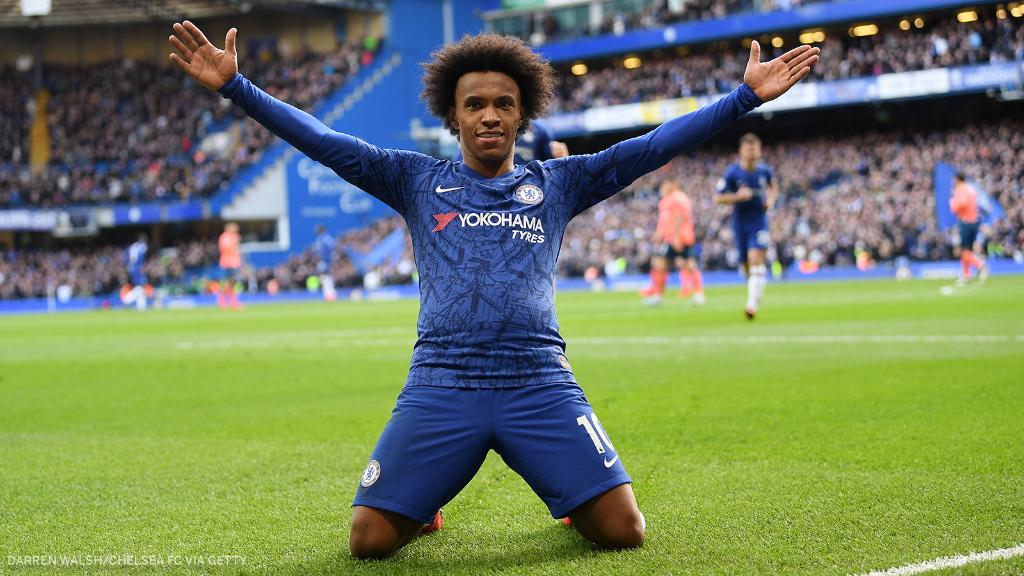 Since his arrival, he has been the constant pillar of the club. He has scored 58 goals with 329 appearances. He has also been the part of winning many trophies for the club which includes two Premier League titles. Through all these years, he has grown to be a prominent part of Blues.
Willian with the current manager Frank Lampard has turned to be a regular in the first team but his contract will be expiring in June. Lampard is not willing to give the players who were a strong part of Chelsea in the past. The club has developed a contract for two years but Willian wants to add another year to it.
As per the reports of Goal, Willian wants to sign a temporary deal until the current season is finished and then he will be discussing his future terms. The current Premier League season will restart on June 17 after a three-month-long break. Joorabchian has confirmed that if not new terms of the contract are proposed by the club then Willian would most likely to leave the club.
"Before the pandemic occurred, the negotiations were around two and three years," Willian's agent told Sky Sports. "Chelsea have a policy which we respect and understand but Willian has a career and he has ambition."
Joorabchian represents another Brazilian player Philippe Coutinho and there have been many speculations that he will be returning back to Premier League. He is currently playing for Bayern Munich in loan from Barcelona. Even though he had a prolific time with Liverpool he failed to reciprocate it on Camp Nou.
Chelsea is one of the clubs who is looking forward to signing the player. But Joorabchian says that he is most likely to stay at Bayern. The decision regarding Coutinho is based on Bayern and there have been discussions with the club and one has to wait to know Bayern's decision for next season.