Antonio Conte's debut season as the head coach of Chelsea was widely considered to be as one of the best in the history of the entire English Premier League. The Italian coach was able to surpass the likes of Pep Guardiola, Jose Mourinho, Mauricio Pochettino and Jurgen Klopp.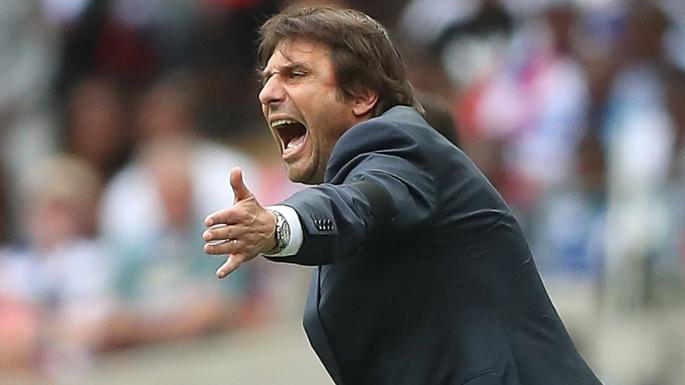 It was a sensational season for Chelsea as they dominated the 2016-17 season of the EPL with the vast majority of the campaign for the team of Antonio Conte being spent at the top spot with very little opposition from any of their main rivals.
However, they appear to not be as powerful as the previous season as they are currently positioned at the 4th spot with 19 points after 10 matches. Antonio Conte's squad has suffered surprising results after losing to: Burnley, Crystal Palace and Manchester City during these 10 opening league matches. Whilst they started off the season as the favourites, their odds of winning have slowly drifted, with www.online-betting.org reporting that they are now third favourites to take the title, having fallen behind both Manchester clubs in the pecking order.
More recently, Chelsea sustained a 0-3 defeat over AS Roma in the 2017-18 UEFA Champions League group stages and even though the English outfit is still in a very comfortable position and continue to be one of the favorites on advancing through the next rounds, such a big loss is a big blow for a club like Chelsea.
In the past few weeks, there have been rumours going on involving the possibility of seeing Antonio Conte leaving Stamford Bridge and replaced by another manager, more specifically with Carlo Ancelotti. Around 1 month ago on September 28, Carlo Ancelotti was sacked from his managerial position in Bayern Munich and now rumours are spreading, suggesting that he could become the next manager of Chelsea and replace Conte who has been slightly struggling in recent times.
These rumours have frustrated Antonio Conte as the Italian tactician made his voice be heard after talking during a recent press conference and the head coach of Chelsea said:
"This is a lack of respect. I can accept to write the club is ready to sack me and the story with the players. I can accept this but to put another person in this way, I think this is incorrect and it is not good that this person has to send me a message to tell me: 'I am sorry but this is not true, I am sorry, if you want to do an interview, I am ready.' Why put another person in this bullshit? If you want to hit me, hit me. This is incorrect and I hate this type of situation."
"Our priority is to overcome this period because we are facing it with a lot of problems. I hope to have my players in good physical condition, all players, and then to face all competitions. I hope to do this very soon because Drinkwater is almost ready and Kanté is almost at the stage to come back with us. The only problem we have to face and we need more time is with Moses."
Whether or not Antonio Conte gets sacked is something that only time will tell but considering just how impressive his debut season at Stamford Bridge was and that his contract extends until 2019, it appears like he should be safe for now and having a switch of managers in the middle of a season can turn things even worse for Chelsea.
In November, Chelsea has to face off against: Manchester United, West Bromwich, Liverpool and Swansea City. Switching managers at a point where Chelsea has to lock horns with these difficult opponents might not be the best choice to do but anything can happen in the world of football.